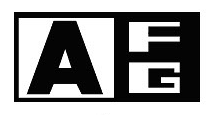 About Accurate Felt & Gasket
Since 1951, Accurate Felt & Gasket (AFG) has been dedicated to 100% customer satisfaction. We are committed to cost-effective production practices and continuous improvement, which helps us provide the best products, the best prices, and the best customer service you'll find anywhere.
Our multi-capable production facility is home to a range of state-of-the-art equipment. Our skilled and experienced staff—some members of our team have been with us for 40 years or more—know the ins and outs of gasket fabrication and will ensure that your custom gaskets meet your specifications and exceed your expectations.
Long-standing partnerships with leading gasket material manufacturers enable us to provide our customers with the same premium-quality raw materials we use to fabricate our custom gaskets. If you need felt, cork, or any other material we have experience with, we will work with you to meet the needs of your project whether the quantity be one, or several thousand. 
Conveniently located in Chicago's western suburbs, AFG serves clients throughout the United States and all across the world. We are ISO 9001: 2015 registered for quality control, and every member of our team is dedicated to meeting our most important objective: complete customer satisfaction.
Read on to learn about the history of AFG or more information on our commitment to quality.
Request a quote on custom gaskets or gasket materials for your application. Contact Accurate Felt & Gasket to learn more.
AFG in the Community
We've been part of the Chicago landscape for over 70 years. We love this area, and make it a point to give back to the community that has supported us for decades. Over the years, the AFG team has donated resources and support to numerous local and national organizations, including:
The Boys & Girls Club of Cicero, Illinois
Midway USO
UCP Seguin of Greater Chicago
Disabled American Veterans (DAV)
Homes for Our Troops
Operation Support Our Troops-America
Red Tail Project
Veterans of Foreign Wars
Wounded Warrior Project