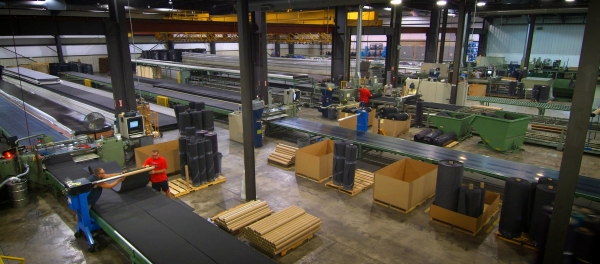 Rubberlite Gasket Materials
Rubberlite provides unique engineered foam and flexible material solutions for a wide variety of applications and markets. They are the recognized leader cellular rubber products, as well as a manufacturer of custom-engineered polyurethane foams and flexible composite systems. Rubberlite uses their technologies and development expertise to provide a portfolio of material solutions that spans a wide range of requirements.
Innovative, Custom-Engineered Foams from Rubberlite
Rubberlite is an innovator in polyurethane foam manufacturing, offering a robust line of custom engineered foams for high performance applications. Their HyPUR-cel® and Visco-cel® polyurethane foam products are flexible, low profile material solutions that meet the needs of a wide array of markets and end-uses including footwear, recreational, apparel, medical, automotive, aerospace, and industrial applications. They offer a full line of closed cell sponges (including SCE41B, SCE42B, SCE43B, SCE45B) and other blended or non-blended sponge rubber options. 
Whether you need materials for high mechanical performance, cushioning/comfort, or fire-rated UL materials, Rubberlite develops unique, closed and open-cell specialty foams that are durable and reliably consistent. The company is ISO 9001:2015 certified and has A2LA laboratory accreditation.
Accurate Felt & Gasket works with a variety of Rubberlite materials
We can laminate adhesives onto these materials, cut them into rolls, coils, or strips, or produce custom die cut gaskets that match your unique specifications.
Request a quote on Rubberlite materials or custom gaskets made from these materials. Contact us to learn more.