Lydall / Interface Materials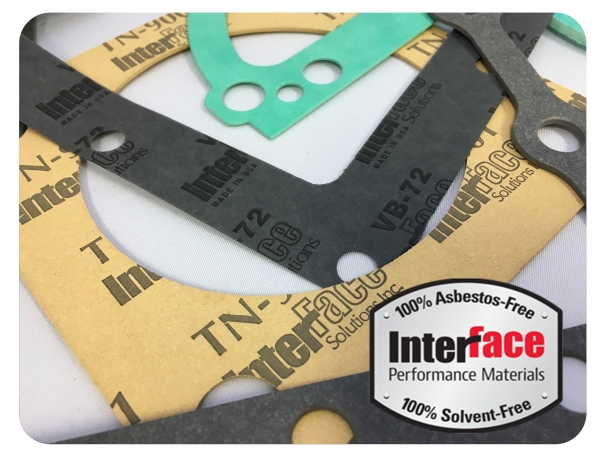 Lydall / Interface Materials (formerly Armstrong) manufactures and provides advanced materials, sealing solutions, thermal management systems, and specialty products to customers worldwide for a range of applications across the heavy-duty diesel, automotive, small engine, industrial, and related industries.
A rich heritage spanning more than 100 years brings a depth of application and industry knowledge that enables Interface to respond quickly to rapid and continuously changing markets with custom materials and products that precisely fit performance, certainty of operation, and cost requirements.
Global manufacturing excellence, an innovative portfolio, unique validation capabilities and advanced engineering expertise make Lydall / Interface Materials a strategic source for performance materials and products.
All Lydall / Interface Materials products are 100% asbestos and 100% solvent free. 
Custom Gaskets from AFG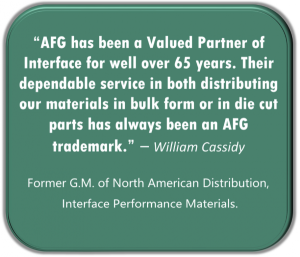 As a manufacturer, Accurate Felt & Gasket (AFG) offers OEMs and OEM suppliers certified excellence and proven expertise. We offer application analysis, gasket design, and material property research, as well as performance prediction and part validation techniques. Our world-class engineering capability is rigorous, because it is built on a customer-focused development process.
Request a quote on Lydall / Interface gasket materials or custom die cut gaskets manufactured from those materials. Or, contact Accurate Felt & Gasket for more information.