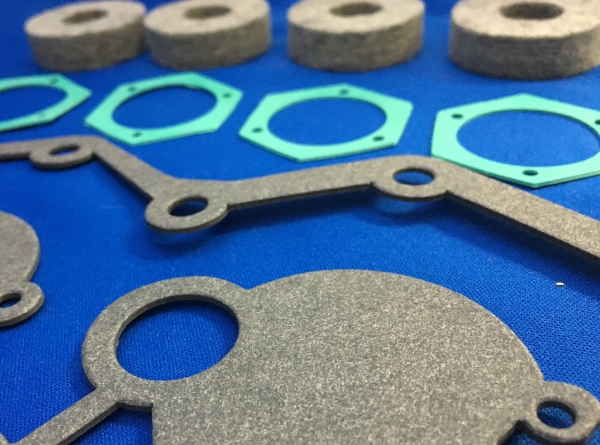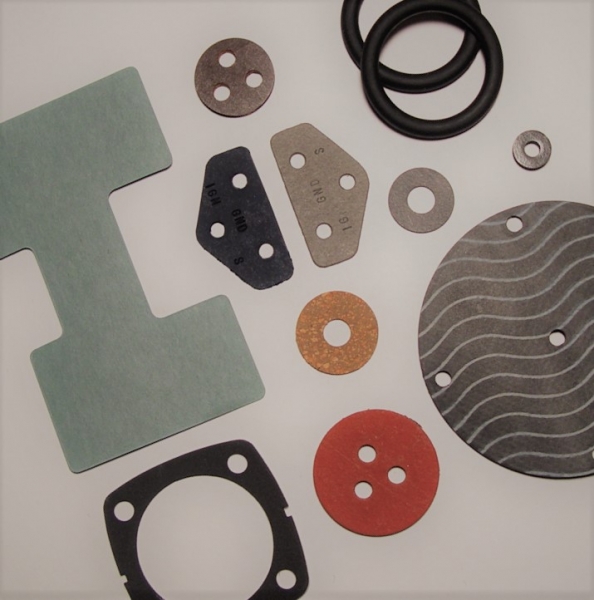 Custom Gasket Manufacturing
Accurate Felt & Gasket (AFG) has been producing custom gaskets in all shapes, sizes, and materials for over 65 years. Whether you need basic, traditionally-shaped gaskets or more complex, intricate designs, we can provide custom-manufactured gaskets that match your unique specifications.
The Custom Gasket Specialists
At AFG, we approach custom gasket manufacturing like a job shop—every order is a custom job, and whatever the project requires, we can provide. We have a range of in-house manufacturing capabilities that enable us to produce gaskets that perfectly match our customers' designs. These capabilities include:
There are essentially no limitations on the custom gaskets we can produce. Any size you need, any material, any quantity—AFG can deliver. No gasket design is too simple or too complex, and no job is too large or too small.
We can work from your designs, or reverse-engineer existing gaskets for replacements or equipment repairs. CNC equipment and state-of-the-art software are available, as needed, for extreme precision and cost- and time-saving part nesting. We can produce gaskets from any of our standard materials, or combine layers of multiple materials to create a gasket that provides the characteristics and performance benefits of each.
We offer a large selection of material and material combinations including:
Advanced equipment and an experienced, highly-skilled staff enable us to deliver custom gaskets for any industry or application. Depending on the shape, dimensions, and the material(s) required, we will determine the best methods for producing your gaskets, and deliver your finished products in quick turnaround times and at competitive prices.
No matter what your designs require, our custom gaskets will meet or exceed expectations. Accurate Felt & Gasket are the custom gasket specialists—nobody does it better! Request a quote on custom gaskets for your application, or contact us to learn more.