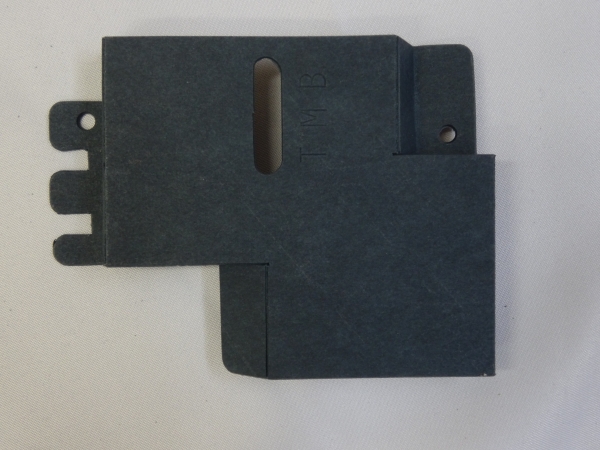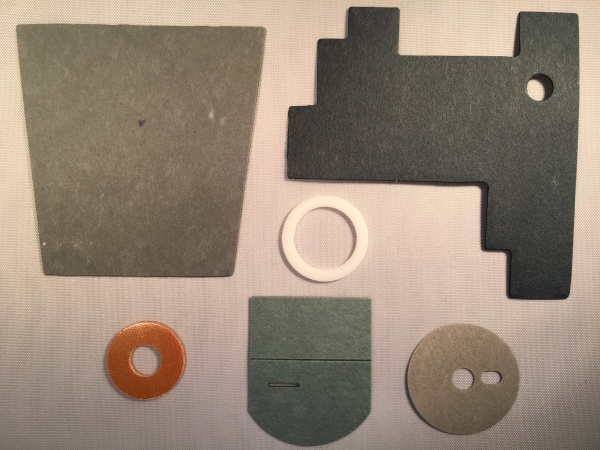 Gasket Materials for Battery Thermal Management
Providing enhanced performance, strength, and flexibility, battery thermal management and gasket materials are designed for your custom battery needs. Whether your battery thermal management needs include heat resistance to navigate extreme temperatures, chemical resistance, or high-performance sealing capabilities, thermal gap pads and gasket materials provide the thermal protection your battery requires.
With 70 years of experience, Accurate Felt & Gasket die cuts custom components and provides premium gasket materials for all types of battery applications. We have the capabilities and manufacturing solutions to solve your biggest battery thermal management problems.
Battery Thermal Management Gasket Material Options
With a commitment to customer satisfaction and a dedication to manufacturing high-performance, reliable custom gaskets, AFG can manufacture gaskets for your battery thermal management application needs. Our quality assurance system ensures your custom gaskets are manufactured to meet your specifications.
Accurate Felt & Gasket creates die cut battery thermal management gaskets and components from a wide variety of materials.
Our long-term partnerships reflect our customer-centric, relationship-based approach. Offering the superior performance and longevity needed in all types of battery thermal management applications, our quality speaks for itself.
Formex™ GK Battery Thermal Management Material
Accurate Felt & Gasket offers Formex's GK electrical insulation materials. Formex GK delivers unmatched versatility, durability, flexibility, and performance for battery thermal management and gap pad applications. This flame-retardant polypropylene electrical insulation material can be used as a physical barrier to protect personnel from exposure to electricity and to protect delicate electronic components against damage. Formex GK materials offer exceptional dielectric strength, an elevated temperature rating, and outstanding moisture and chemical resistance.
Fishpaper
Fishpaper is a strong, fibrous, and flexible dielectric paper that offers high heat and impact resistance and good mechanical and tensile strength for all thermal battery management applications.
UL 94 Rating
Many AFG battery thermal management gasket materials are UL 94 rated. UL 94 is the Underwriters Laboratories standard for safety of flammability of materials for parts in devices and appliances testing.
We also offer a variety of sponge and foam materials that exhibit good dielectric properties and can be used for a wide range of battery thermal management applications.
Explore Our Battery Thermal Management Gasket Capabilities
AFG specializes in custom gasket manufacturing for all types of battery applications. With over 45,000 ft2 and ISO 9001:2015 certification, we can produce custom gaskets that meet your specification requirements and exceed your expectations. Our gasket capabilities include:
Discuss Your Battery Thermal Management Gasket Needs with the Gasket Experts at AFG
We work with any volume production run, providing high-quality custom gaskets and thermal battery gap pad solutions our customers expect. Learn why Accurate Felt and Gasket is an industry-leading global supplier of custom gaskets. Request a quote or call us at 708-780-9000 and speak with a custom gasket expert today.