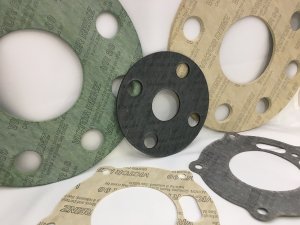 Victor Reinz Gasket Materials
Dana – REINZ-Dichtungs-GmbH
Dana is a leading manufacturer of top-quality vehicle technology solutions that it develops and produces under the Victor Reinz® brand. Dana supplies a full-service range of outstanding products on a global scale, including as sealing, shielding, and valve cover systems for the automotive industry; service parts for the open replacement parts market; gasket materials and special gaskets for industrial applications, alongside components for fuel cells.
REINZ-Dichtungs-GmbH is a subsidiary of Dana Incorporated and employs 1,000 people in Neu-Ulm, Germany.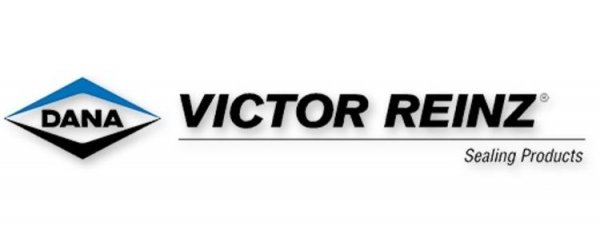 Asbestos-Free Gasket Materials
In general, modern gasket materials consist mainly of a combination of different fibers and inorganic, high temperature-resistant materials bound together with synthetic rubbers. It is not possible to simply replace the chemical and physical properties of asbestos with other fiber materials. However, Victor Reinz alternative gasket materials exhibit a range of properties that provide a number of advantages for gasket design and construction.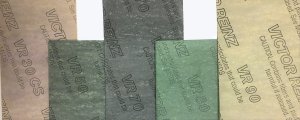 Properties & Benefits
 Gas Tightness: Victor Reinz compressed sheet materials exhibit far better gas-tightness than asbestos-based materials—in some cases, by more than a factor of 10
Chemical Resistance: In practically all cases, for operating temperatures up to 300°F (partially up to 570°F), the chemical resistance is better than that of asbestos-based gaskets
Corrosion Resistance: The chloride content of asbestos-free gasket materials is considerably lower than those containing asbestos. This prevents corrosion damage to the sealed surface and increases the reliability of the sealed joint
Conformability: Victor Reinz materials' comparatively high compressibility results in good conformity to rough or uneven sealing surfaces. This provides a considerable improvement in micro and macro sealing irregularities in the sealed joint
Production of Victor Reinz Gasket Materials
Victor Reinz composite gasket materials are manufactured as high-pressure gasket sheets, using special calendars with one heated and one cooled roller. The raw composite mix of fibers, filling materials, and binders is first blended in kneaders or agitators before it is applied to the heated roller until the required material thickness has been achieved. The calendar rolls compress, dry, and vulcanize the material.
Consequently, the quality of these asbestos-free materials depend not only on their composition, but also on the manufacturing process employed. The duration and intensity of the initial mixing process, the roller temperature and pressure, and the rolling speed all have a definite influence on the physical and chemical properties of these asbestos-free composite gasket materials.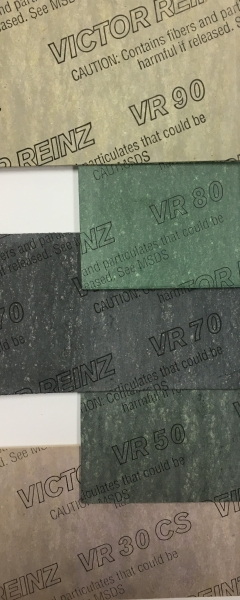 Accurate Felt & Gasket is the Midwest's leading distributor of premium gasket materials from Victor Reinz, a pioneer and innovator in aramid fiber-based gasket materials. These German-made materials offer superior physical, chemical, and mechanical properties for a wide range of applications. AFG offers the following Victor Reinz materials:
VR60:  This soft, highly adaptable, and gas tight material is ideal for applications with low to medium thermal and mechanical load. Aramid fibers with nitrile binder. Temporary max. operating temperature of 300°C (570°F).
VR70:  This material is well suited for applications with thermal and mechanical load requirements. Aramid fibers with nitrile binder. Temporary max. operating temperature of 400°C (750°F).
VR80:  Multi-purpose material with good conformability and excellent gas tight sealing characteristics. Ideal for applications with high thermal or mechanical load. Aramid fibers with nitrile binder. Temporary max. operating temperature of 400°C (750°F).
VR90:  Offers the best chemical and mechanical resistance of any Victor Reinz material. A very homogenous structure gives it high shear resistance and makes it especially gas tight. An excellent option for all applications. Aramid fibers with nitrile binder. Temporary max. operating temperature of 400°C (750°F).
The Custom Gasket Experts
Request a quote on custom gaskets manufactured from Victor Reinz materials, or contact Accurate Felt & Gasket for more information.